Jacqui Dornan, Certified Hypnotherapist Perth
Jacqui Dornan is a certified hypnotherapist offering personal sessions from her 2 central Perth locations. She has extensive training in all aspects of hypnotherapy and is a Past Vice-President and Past President of The Professional Hypnotherapists Association (PHA).
Since 2008 after first training with Rick Collingwood's Australian Academy of Hypnosis, Jacqui has gone on to help her many clients witha wide range of issues. An empathetic and caring person, Jacqui always goes that extra mile to make sure her clients get the help and results they deserve.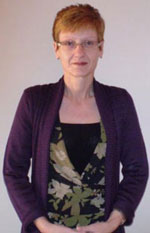 ---
Are You Looking For Answers?
By visiting this page you are obviously considering making some changes in your life. This means you have already made the most important step. My job is to help you act upon your decision to change and make it easier for you to do so. It doesn't matter what issue or problem you are experiencing, hypnosis can help make the transition to a better life easier.
Some people adapt to change quicker than others but at the end of the day change always needs to be at a pace that is acceptable to the individual where they feel comfortable, safe, secure and satisfied within that they have taken back control of their life. A positive life from their new positive thoughts, habits, patterns, beliefs and feelings.
Most people have a limited understanding of the positive results that can be achieved in a professionally controlled hypnosis session. Hypnosis is a way of getting in touch with your inner resources. It's a way of connecting to your utmost abilities and your highest potential. Saille Hypnosis Perth helps you be the best you can possibly be.
---
Jacqui Uses Hypnotherapy to Treat Many Issues:
Weight loss
Quit Smoking
Mind-Body Healing
Weight Maintenance
Depression
Grief
Panic Attacks & Anxiety
Men's Health
Relationships
Insomnia & Sleep issues
Self-esteem & Confidence
Pain Management
Insecurities
Motivation
Phobias & Fear
Pregnancy & Post-natal
Trauma & abuse
OCD
Nail Biting
Addictions
Enhancing Intuition
Anger Management
Past Life Regression
Study & Exam Performance
Cancer Symptoms
Metallic Taste, Nausea
Irritable Bowel Syndrome
View more information about hypnotherapy and the more common issues it can be used to treat here.