Using Hypnosis to Regress Back in Time to Past Life!
Past Life Regression Hypnosis in Perth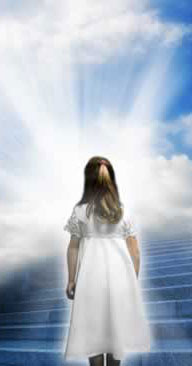 This is one of my a personal speciality of mine. I have had many people come to visit me for this and they have all been very happy with what they have experienced. A past life regression is simply taking the mind back to a point in time in a past life. It can help answer many questions about why some things are the way they are in your life, or simply to satisfy your curiosity about who or what you were in the past. Often these can be quite life changing experiences!
What is a Past Life Regression & is it Dangerous?
First of all, past life regressions should only be performed by suitably trained hypnotherapists. I have extensively undertaken the necessary training for this discipline, so therefore it is not dangerous. A past life regression is performed under a hypnotic trance, and your mind is guided back to different points in time. Under hypnosis it is possible to bridge the gap between time and space, in doing so unlocking many fascinatingly powerful personal opportunities. In a regression you can actually remember different experiences and bring them to the present moment through different techniques.
Unravelling the Mysteries of the Past!
During a regression with me, you will be quite amazed at what can happen. Often people find out that they were someone well known from a bygone era, or from a different civilisation, or doing something they never thought of. What is bought forward in a regression can have significant impact on your life, so it is important to keep it in context. I will help you with this, and talk through your experience at the end of the session to help give it meaning to you.
How Does it Work?
If you are curious about who you were in a past life, simply contact me below and we will book a hypnosis session for you at my Perth clinic. I will give you all the information that is necessary to prepare yourself and explain to you what you can expect. When we meet I will comfortably guide you into the correct level of trance and give your mind direction to regress back in time. This amazing journey will be completely safe and I will be there with you the whole time to help interpret what you experience
Here's What Other Clients Have Had to Say...
"* Hi Jacqui, I want to thank you again for the Past Life Regression Session. "Two days after my session I made a huge decision to Move from my current home town to somewhere new". I went for a three hour walk and that's what came out of it, a decision within my heart and soul. I'm really looking forward to your return. I hope all's well with you, you're an amazing lady. :-)"
"* I went to see Jacqui for a past life regression. I had no idea what to expect but thankfully shortly after I arrived Jacqui made me feel completely relaxed and at ease. After reflecting upon my past life regression with Jacqui I realised how many questions were answered about my own personal beliefs and how I see myself and the world around me. It really put everything into perspective that has happened throughout my life."
* Results may vary from person to person.