Do You Suffer From Anxiety or Panic Attacks?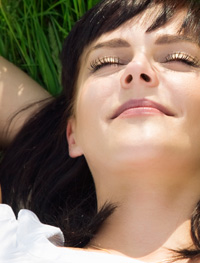 It can be hard living this way but thankfully I can help. Since 2008 I have helped many of my personal clients overcome the burden of anxiety using clinical hypnosis. This is such a powerful way to really get to the source of what is causing your anxiety and override all those negative feelings and patterns that have been created. With hypnosis I can help introduce better ways for you to deal with stress and ultimately always be calm, in control and free from the pressures of living this way.
Changing Perspective and Lowering the Impact
We all at times have feelings of anxiousness and stress. It is the severity and rate of occurrence of these types of feelings that lead to problems. Through hypnosis I will be able to help introduce you to new ways of dealing with anxiety, as well giving you trigger mechanisms to reduce the impact when things become overwhelming. I will help you learn how to become relaxed, calm and have more control over your current state of mind. I will give you ways of automatically blocking out the negative thoughts, and promoting happy positive ones instead. Most importantly, I will help you reclaim back your life.
How Can Hypnotherapy Help?
Being a cognitive therapy delivered in a state of trance, hypnosis is one of the most effective ways to counteract anxiety and panic attacks. Under hypnosis our conscious mind switches off and our subconscious becomes more receptive. Your subconscious is the part of your mind responsible for all those overwhelming feelings of anxiousness, although chances are you consciously know there is no logical need to feel this way. Herein I use suggestions, metaphors, and other empowerment techniques to initiate deep seeded change within. Through hypnotherapy we shift all those negative patterns away, and introduce new and better ways of dealing with anxiety.
How Does it all Work?
You can contact me here to book your first session and I will have a chat with you about how it all works. We'll then organise a time and date for your first treatment, which can be at either of my 2 clinics in Balcatta or Hillarys in Perth. For your session I will firstly talk with you about what you are feeling, your background and where you think the problem started. Then we do the hypnosis, which I incorporate specifically for you based on what we have discussed. All you have to do for this part is sit back and relax. After this has finished I wake you up and you will come back to full attention feeling very relaxed and empowered. The effects will be very noticeable straight away and remain with you over time. Usually 2-3 sessions is all takes to address an anxiety problem to make sure it never comes back.
One of Many Testimonials
"* Hi Jacqui, I'd like to say what an extremely caring and kind person Jacqui is and how I really appreciated all the time and effort she put in not only into the hypnosis session itself but the personal script she put together for the session. I'd tried hypnosis in the past many years ago without success so had kind of written it off thinking I must have been one of those people that was extremely difficult if not an impossible candidate for hypnotherapy."
* Results may vary from person to person.