Specialist Spiritual Hypnosis in Perth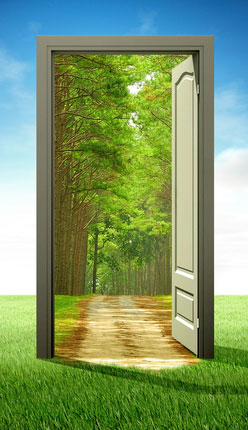 Hypnosis can be used as a conduit from our minds to our soul. It can be used to explore many levels required for certain spiritual endeavours. It can also help find greater purpose in who we are by stripping away all the layers to reveal truth. Hypnosis can assist clients with all manner of spiritual practices, from past life regressions, lucid dreaming, OBE's and simply learning how to become more connected with one's self.
I have always been a very spiritual person, even long before I became a hypnotherapist in 2008. Once I started practising hypnosis, I realised there was a completely new world available right at my fingertips. It is my pleasure to share this world with my clients, by helping them realise their own spiritual goals or purpose through our one on one hypnosis sessions.
Opening Doors With Hypnosis...
Spirituality is a very personal theme that is unique to each and every one of us. For this reason I am simply a vessel when it comes to using hypnosis to help you. When you first visit we will sit down and discuss exactly what it is that you want to achieve and how you can get there. Furthermore your session is designed specifically just for you. What we do will help you build foundations to find out information, explore different realms of consciousness, or aid in your own personal journey. The benefits I can introduce to you will go far beyond what you experience during the session/s, opening up many new doors of possibility for you to discover on your own accord thereafter too.
Some of the more common Spiritual Practices I can assist
Past Life Regressions – please see my full service page here for this.
Lucid Dreaming
Helping you develop the skills and mindset to experience lucid dreams. These can present some amazing insights into your life and develop connectedness with your deeper self.
Purposeful Journeys
Through hypnosis, you can reach some specific levels with concerted conscious direction in the quest for certain types of spiritual exploration. This is almost always a personalised outcome so I will work with exactly what you want to achieve.
- Discovering the essence of self
- Unlocking meaning and purpose
- Finding your centre point & deeper meditative states
- Clearing blocks preventing personal fulfilment
- Unlocking levels of conscious awareness
- Creating a more optimistic future
- And much more...
Out of Body Experiences (OBEs or Astral Travel)
I can help you explore the different levels of consciousness and direction required to help the onset of OBE's. Most importantly I can put in place preventative mechanisms to make sure your journeys are always safe and positive.
How Does it all Work?
Please contact me here to book your first session and I will have a chat with you about how it all works. We'll then organise a time and date for your first appointment, which can be at either of my 2 clinics in Balcatta or Hillarys in Perth. I will discuss with you exactly what you want to achieve, what you like and dislike, and the ways in which you best make changes in your life. Then we'll begin the hypnosis, which I incorporate everything we have discuss so it is unique just for you.