Hypnotherapy for Confidence & Self Esteem in Perth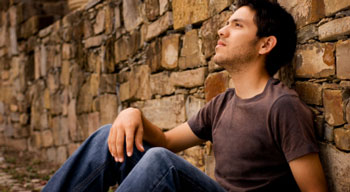 I see many clients who have issues with confidence, self esteem and other negative outlooks on life. Happily I have helped them move beyond these limiting belief systems and move forward into a brand new lease on life. To do this I use a unique approach with hypnotherapy - combining the cognitive techniques of counseling with the results driven benefits of hypnosis. This is a very powerful and relatively easy way to make substantial changes to your life.
Self Esteem Issues?
Many people suffer from a sense of low self worth or self esteem. This can have very detrimental effects on all other areas of your life. I have helped many people deal with these issues properly through the power of hypnosis. Unlike other treatment methods, hypnotherapy can help you get right down into the core of self esteem issues, and begin to make powerful changes at a subconscious level to fix this. Usually this take 2 or 3 sessions private sessions with me to accomplish positive long term results.
Confidence Issues?
Do you lack confidence around others, in what you do, or simply within yourself? Lack of confidence can really hold us back from achieving our full potential in life. Through hypnosis, I can help reshape the thoughts and patterns that lead to a lack of confidence, and give you the tools to become more confident in every area of your life. I do specific sessions for all types of confidence issues (contact me here for more):
Lack of confidence at work
Lack of confidence in social settings
Lack of confidence around the opposite sex
Lack of confidence in sports or other hobbies
Lack of confidence in your self
Helping Change the Way You View Yourself
During the hypnosis session I will help you overhaul negative belief systems at a subconscious level. This will help change your thoughts in a more positive direction. By doing this you can remove all the things that you made you lack confidence, or have a low self esteem in the first place. Once you change the way you view yourself, everything else just fits in place. I will talk with you more about how this all works when you come to visit me at my Perth clinic.
How Does it Work?
You can contact me here to book your first session and I will have a chat with you about what you are experiencing and how we are going to tackle it. I will then help guide you into a comfortable hypnotic trance and we will begin helping you fix the issues you are experiencing. At the end I will bring you back to full attention and you will be left feeling refreshed, re-vitalised and with a new spring in your step. The positive effects will continue to be put in place long after the treatment.
One of Many Success Stories...
"* Hi Jacqui, Before I came to you I was lacking in self esteem, self confidence, self love and feeling down in general but after one session of hypnotherapy my life has certainly improved. I came away feeling energised and over the next few weeks I went shopping for shoes and a handbag, had my hair done and made a doctor's appointment I had been putting off. All of these may seem trivial to anyone else but to me they were things that didn't came easily."
* Results may vary from person to person.